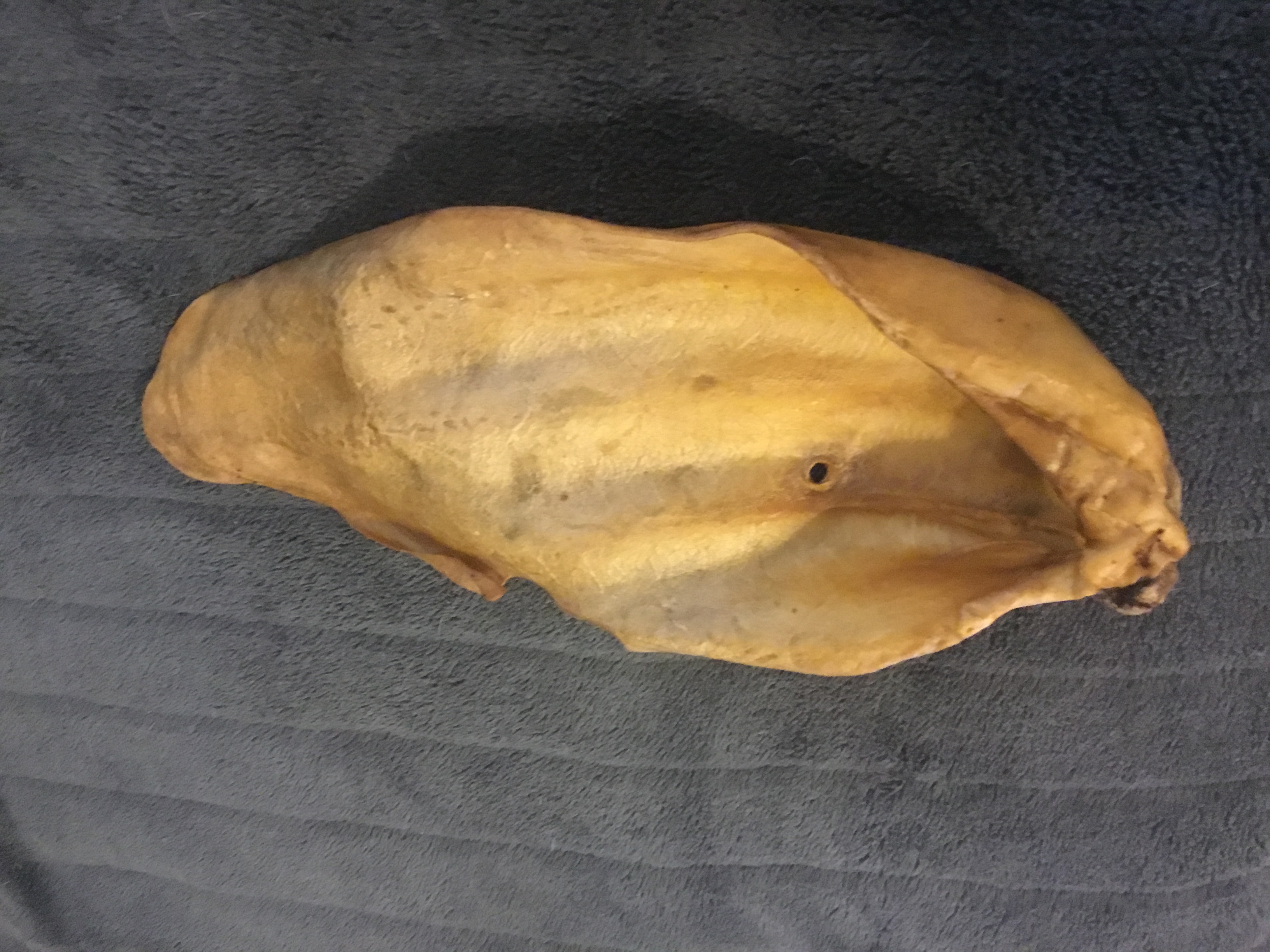 A great long lasting chew - and much bigger than the traditional "pigs ear" - these are up to 30cm long! A great low-fat option too - less than 5% fat.
Australian sourced (via ClearDog)
(note: the second photo shows the size difference between a cow and a sheep ear (our small dog chew recommendation - although my beagle says the cow ear is just fine for him!)

Please note all treats are for collection only at classes or consultations with The Doggy Lady.
Reviews
No reviews were found.
Listen to a selection of songs performed by Cow Ear.